Meet Active People In Amsterdam!
Dirty Wknd is an active community in Amsterdam that helps you to find cycling and running events, meet new people and explore the city! We'll connect you with other Amsterdamers to ride, run and hang out with. All levels of fitness and ability are welcome; there's a group for everyone. 

Whether you're an experienced cyclist, a complete beginner or you're looking for a group to run with, we've got an event for you. Weekend and before/after work sessions all year round will keep you fit and healthy and, most importantly, social!
Membership is just £39 per year (the same price as one coffee per month). New members get a 7 day free trial to try out the community, download the app and join an event with no commitment.
Select your sport below for more information, or sign up to the community to find events near you. If you have any questions at all about our Amsterdam activities then please get in touch below.
Join today to check out the latest events open to our members (examples below). 
All new members get a 7 day free trial to try it out.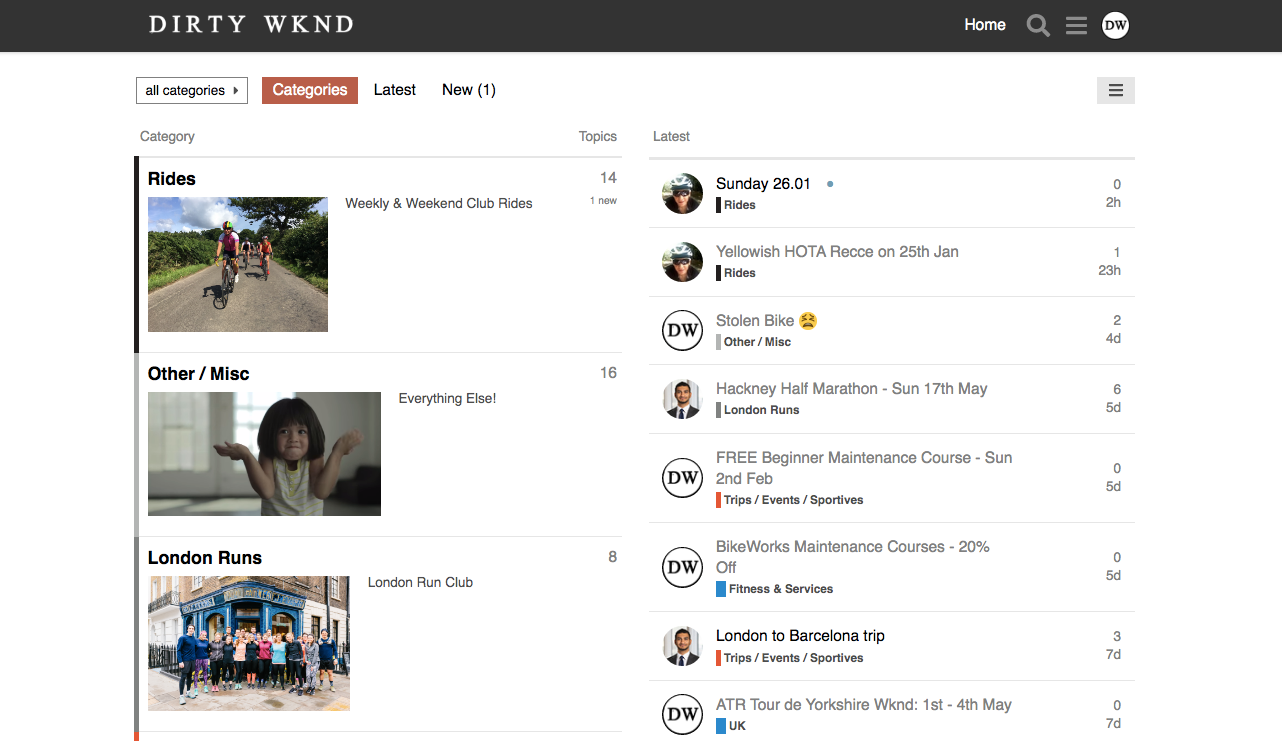 Try Us Out
Join one of our 'New Joiner Events' to try before you buy! Meet the group, check the levels and chat to other members. No commitment or pressure, just come and check it out.