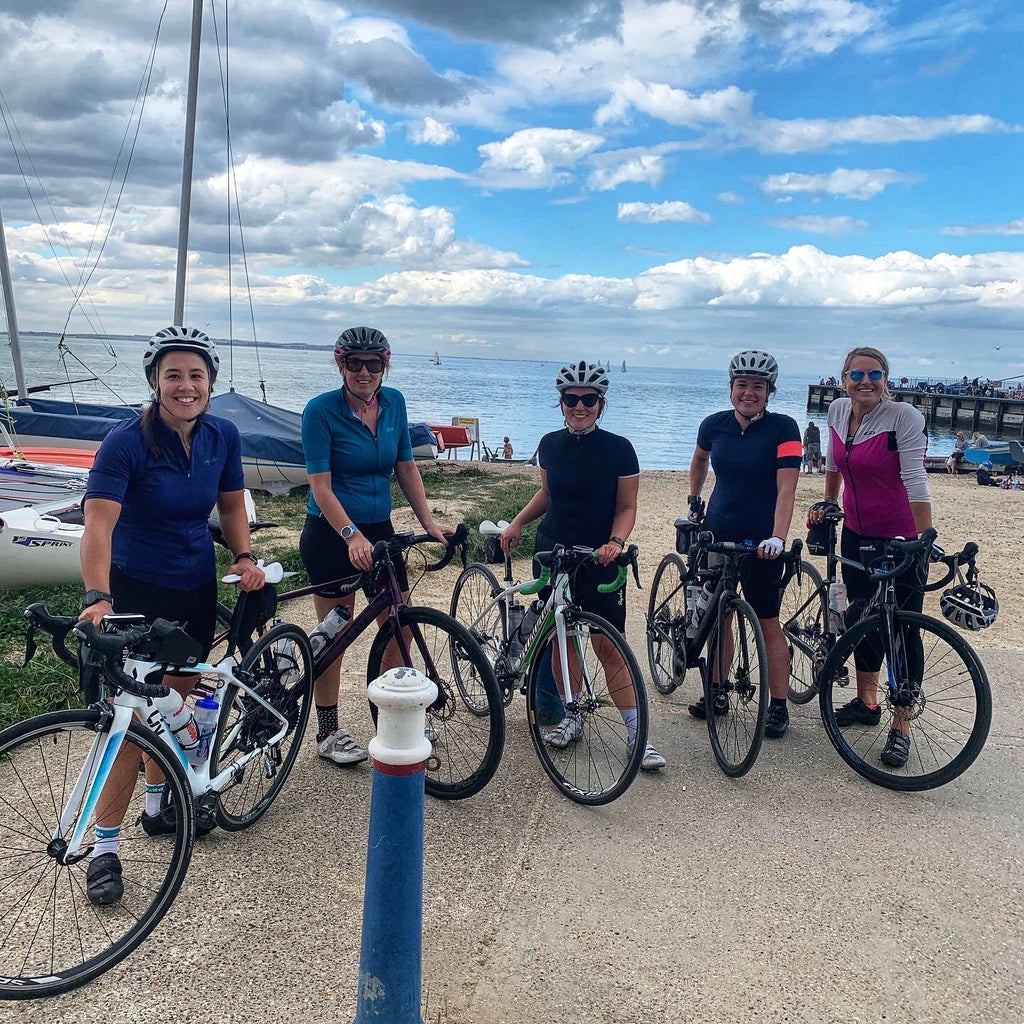 Every September since 2012, Rapha has been running a global ride to celebrate women's cycling - the WMNS100.
Whilst the gender gap within the cycling industry is definitely better than it was in 2012, there is still so much work to do, which is why we are supporting the WMNS100 rides again this year.
Not only that but it's the 10 year anniversary of the event, so even more reason to come out, join a group ride and support women's cycling. 
For this year we have teamed up with Islington CC and Rapha to bring you some awesome training rides in the run up to the big day, as well as a classic Essex 100km ride on the day itself - Sunday 18th Sept. 
Watch the video and then check out the ride details below.


Ride Details:
The Rapha Women's 100 ride on the 18th September is always 100km.
This year, to help those who might be daunted by 100km straight off the bat, we've created some 'builder rides' to help you gain the confidence to ride 100km.
Saturday 10th Sept:
75km NE/Essex ride from Highbury Fields 
Meet at 8am
Route details -

 

Click Here
Sunday 11th Sept:
85km SW/Surrey ride from Putney Dynamo
Meet at 8:30am
Route details -

 

Click Here
DW x ICC Rapha WMNS100 - Sunday 18th Sept:
100km Essex ride from Highbury Fields
Meet at 8am
Return to Rapha for post ride socialising

Not in London?
If you're not in London then you can still support the event and join a group ride near you. 
Join our Cambridge WMNS100 ride for a flat 100km into the Cambridgeshire countryside on the 18th Sept. 
Check out the Rapha Women's 100 page to see what rides are near you.
If you are in Brussels then make sure to check out our friends' Casual Cycling Club who are running a women's only ride on the 18th. 
Women's 100 on Strava
If you can't make a group ride but still want to support the event and women's cycling then you can join the Women's 100 Strava challenge and ride 100km on the 18th Sept.
Whether solo or with mates, just ride 100km wherever you like on Sunday 18th to do your bit.
If you're looking for a fun, social and inclusive cycling group then why not join the Dirty Wknd community to find group rides and meet more cyclists near you. 
No drop rides so no one gets left behind, all levels catered for from beginners upwards. If you're new to cycling we'll help you grow in confidence.
Images and videos courtesy of Rapha.