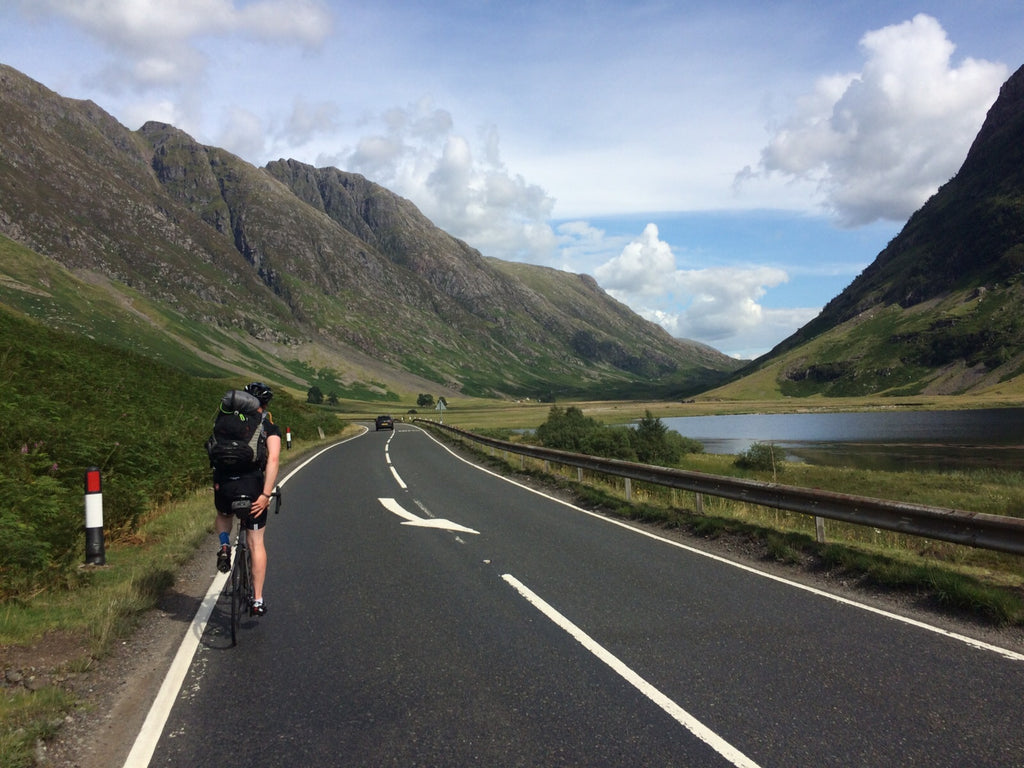 Cycling Scotland is a beautiful, challenging and most importantly accessible option for anyone looking to get away for a cycling holiday right now. And let's be honest, who amongst us is not desperate to get away!
Easily accessible by train with your bike and kit from pretty much anywhere in the UK (especially London), the logistics of this Scotland cycling tour are pretty easy, and we've also created the routes for you.
I first undertook this tour with my good friend Bruce in 2015. We were wide eyed and adventure hungry, and fresh from our London to Nice tour the year before, we thought we had this whole adventure cycling lark nailed. 
Click on this link to view our trip on Komoot -  Cycling Tour of Scotland.
Cycling in Scotland might be the perfect option for UK cyclists this summer, as fears and uncertainty surrounding travelling abroad continue. As long as we're allowed to move around the country by summer, a Scottish cycling holiday ticks many boxes.
The terrain is tough for sure (just look at the Lecht above), but it's such a rewarding country to ride a bike in. The locals are also lovely, as are the pubs, which certainly make the hills worth it. 
You can take our route from 2015 in the link above, as well as some options on where we stayed. We mostly camped, which is very easy in Scotland and, despite the usual weather fears/jokes, was mostly dry in late July.
Our trip took 7 days, with a 'rest day' cycling on the Isle of Skye, including a trip to the wonderful Talisker distillery. We took on two mega days of over 160km in the middle of the trip (before the rest day), but you could easily spread those 2 days in 3 or 4. Details of how to do that can be found in the route details. 
If you have any questions about cycling in Scotland then please get in touch by email or on social media (@dirtywknd). We're always keen to have a chat and hear about your plans.