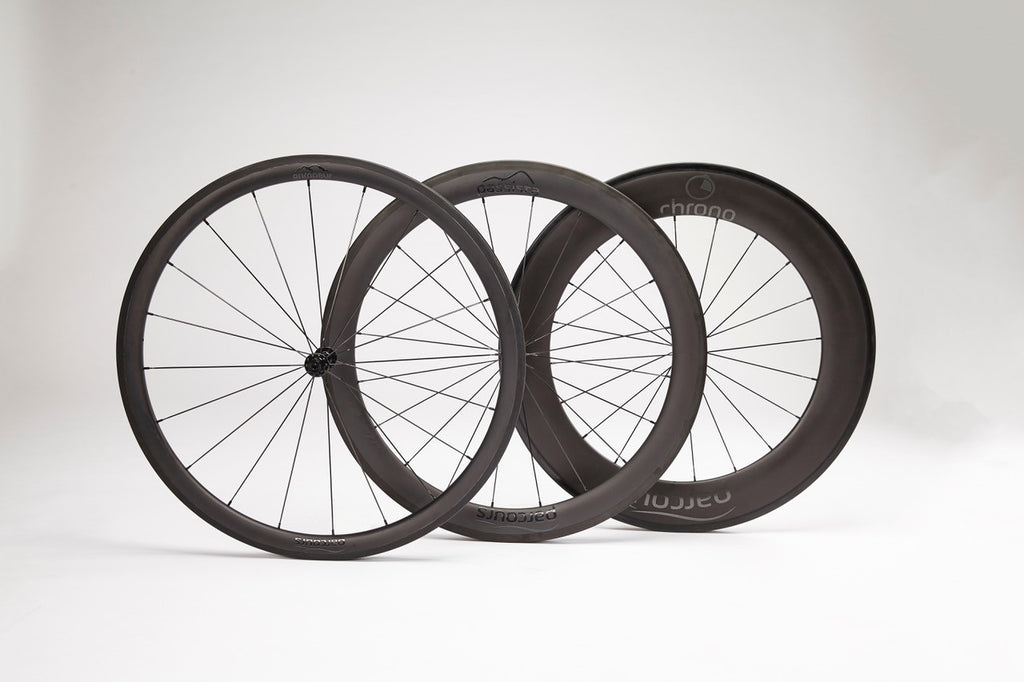 Dirty Wknd is incredibly pleased and proud to be partnering with London based wheel brand Parcours. We will be collaborating on regular wheel 'test day' rides where you will be able to try out a set of Parcours carbon wheels.
Not only that but Dirty Wknd members will receive 10% discount on all Parcours wheels. Click on this link for details of the next test day - Click Here
Parcours are based in Clapham and are on a mission to make high performing aerodynamic wheels for everyone, not just those who can afford to spend multiple thousands of pounds.
As triathletes and cyclists they grew sick of the enormous price tag that came with high performance wheels and sought a way to level the playing field by building their own wheels.
Parcours wheels start at £749 for a set, and Dirty Wknd members get a further 10% off.
Compare that to the 'big boys' in the wheel game and you'll see it's a significant saving for wheels in the same performance category.
Currently adorning the race bikes of some of London's finest cyclists and triathletes, Parcours wheels are a noticeable and immediate upgrade, and we'd love you to try them out.
We know that upgrading your wheels can be scary; it's expensive, there's loads of sometimes confusing information online and, at the end of the day, how do you know it's even going to make a difference?
In partnership with Parcours we will be giving you the chance to test out a set of wheels (on your own bike) and also to meet the team that designed and tested them.
It's an amazing opportunity to learn about wheels, meet the team and experience the hoops in action. You can't get that with the so called 'big boys'! 
There is absolutely no obligation to buy a set of wheels after the test; we only want you to try them out, feel the difference and chat to the team about how a new set of wheels might benefit you. 
Reasons why you should upgrade your wheels:
They look sexy AF
Aerodynamics = more speed. It's science*
Ability to brag about how your wheels weigh 'literally nothing' at cafe stop
That noise that they make when riding (like a plane taking off!)
Being able to go downhill faster than your mates
Being able to go uphill faster than your mates
You'll want to keep them really clean - clean bike's a good bike
Loads of #baaw Instagram opportunities
Look good, feel good = ride faster
In all seriousness, here at Dirty Wknd, to paraphrase a cycling cliche, we are big believers in riding upgrades not buying them.
However when it comes to wheels, it is obvious that there are big advantages to a set of aerodynamic and lightweight new hoops. They aren't going to turn you into a pro overnight (only your hard work will do that), but they will be lighter, stiffer and more aerodynamic, and you will notice a difference in performance.
They'll also look sexy as hell and make all your riding buddies super jealous, which in itself is totally worth it!
Want to check just how good Parcours wheels are? Check out this Cycling Weekly review of the Strade wheelest. They quite liked it! 
That being said, if you don't have a degree in aero-dynamics or a subscription to 'Wheel Monthly', where do you start?
How much should you be spending on a new set of wheels to really make a difference, and will it actually be noticeable anyway? A quick google search of 'wheel upgrades' might leave your head spinning; what is rotating weight?
Which is more important - weight saving or aerodynamics? Which type of wheels are best for you??!
It can be a bit of a minefield and lead to you switching off from upgrading at all; it certainly did for us for a long time. However when we did finally decide to upgrade, there certainly was a noticeable difference.
The bike felt lighter and more responsive, climbed better and descended faster. Not only that it was a more comfortable ride, making longer days in the saddle more fun. For someone who spends most of their time on a bike, this was a big plus.
They also look so much cooler and made us want to get out on the bike all the time. How you feel is unbelievably important, and our new wheels felt great!
We are picking up a test set of Parcours wheels soon and will be riding them for the next few weeks and will report back in a follow up blog with our results.
To become a Dirty Wknd club member and get 10% discount on top of the range carbon wheels, click this link - Club Membership