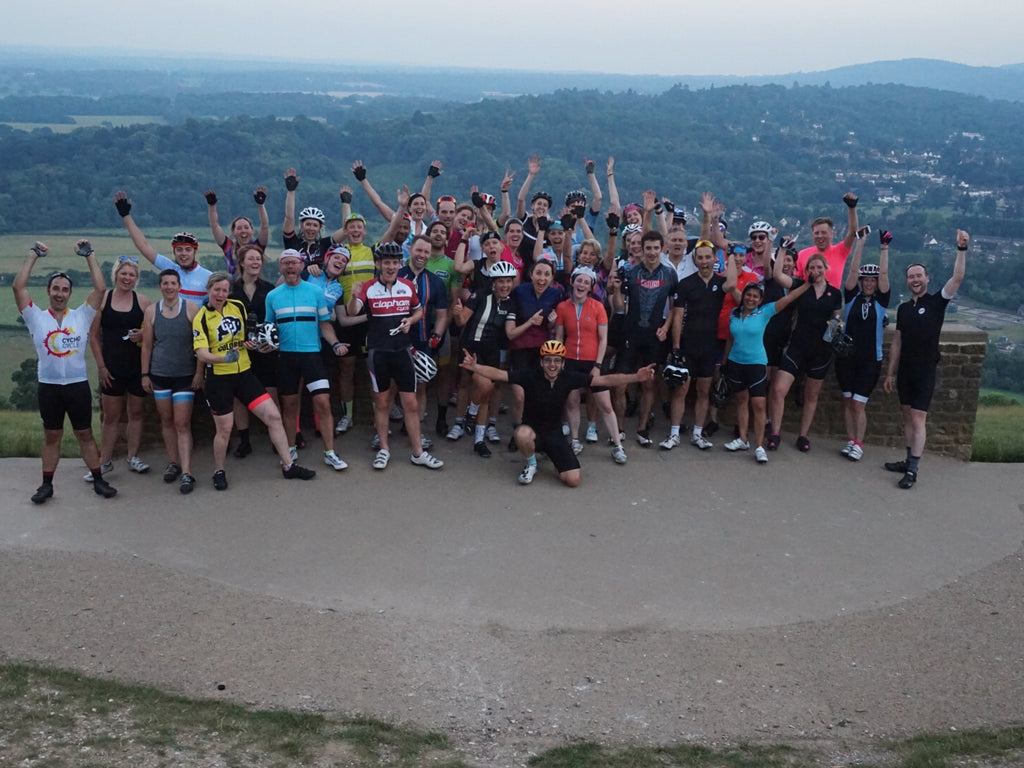 Love it or hate it, Black Friday is a thing. We ummed and ahhed about doing a Black Friday deal this year, but decided to go ahead on the premise that it will help people get into group cycling, or save some money in a time when things are a bit shit. 
So there you have it, our reason for joining the Black Friday circus. Read on for details of our 50% off BFCM deal.
50% off annual membership means full access to the club & community for just £19.50. That's £1.60 per month. 
Club membership includes:
Every group ride through the year
Regular events, sportives, bikepacking trips and holidays
Our ginormous global route database
10-50% off discount codes with our awesome partners
Full access to the members forum and app
Access to support and knowledge of over 1000 members
Be part of the only 50/50 gender split CC in the world (that we know of!)
This offer is available across the BFCM weekend, so ends at midnight on Monday 28th Nov. See below for how to cash in.
New members:
If you're new to Dirty Wknd or a lapsed member, then just follow the simple sign up details below:
Click on this link and follow the steps to join the community
Once you've created an account then follow the subscribe links
The BF price (£19.50) will already be showing, so just enter your card details
Et voila - you're part of the community!
You'll be emailed more details shortly after subscribing
Returning/lapsed members:
If you're a returning member then you just have to log into the members forum and hit the subscribe link.
If you have any issues with this then just drop us an email and we'll help.
Existing members:
If you're an existing club member and want to make the most of this discount then you can do so. This isn't one of those read-the-small-print-new-users-only deals!
We know things are hard right now, so if this deal makes things a little bit easier then great. See below for what to do:
Log into the members forum and go to your billing profile 
Cancel your existing subscription (click on the bin)
Then resubscribe using the method above
If you joined before July 2021 then email us to do this manually
Any problems with above then email us for some help. We can update your subscription manually.
Reasons to Join a Cycling Group
We've talked at great length about the benefits of joining a cycling group. There are so many we've lost count, but the biggies are below:
Motivation - Like minded folks to keep you on the road
Learning - Ride with more experienced folks and learn from them
Friendship - Local riders near you to meet up with (with/without bike)
Support - Ride leaders to give you advice and (mechanical) support
Safety - Strength in numbers is key and gives you confidence
Celebration - mid ride cake and post ride pizza is why we're all here right?
And of course all the other stuff about gaining fitness, confidence and speed. That all comes twice as fast when riding with other people, trust us. 
Don't just take our word for it - the reasons to join a cycling club are numerous. You can also read the Dirty Wknd FAQs if you're unsure, or check out our many blogs that cover all aspects of club life.  
Join the community now and get the Black Friday 50% off deal - you'll get immediate access to the membership & rides.
What's coming up in 2023
As we get used to the post pandemic world, group rides and events are ramping up again. Starting with the Dirty Wknd Xmas jumper Ride on the 10th Dec.
Then we're straight into the Festive 500 over the Christmas Period and then before you know it BAM... it's January!
Which of course means it's time for our New Year's Revolution ride series. A group ride every Saturday in Jan, building the distance up to 100km.
It's a great way to stay motivated in January and an even better way to meet up with mates for a bit of outside time. 
Once January is out of the way, as the days start to get lighter, we've got loads of events in the diary like Hell of the Ashdown, BHF London to Brighton & our Ride London training series.
There will also be audax rides, beginner bike packing trips and holidays to the sun. Alongside all of our regular weekend and midweek group rides for all levels of rider.
So this Black Friday/Cyber Monday is the perfect time to join a cycling club. Just click on this link to join us. 
If you have any questions at all then drop us an email or a DM on Instagram. Or click the chat button below to send a quick message.
See you on the road 👍