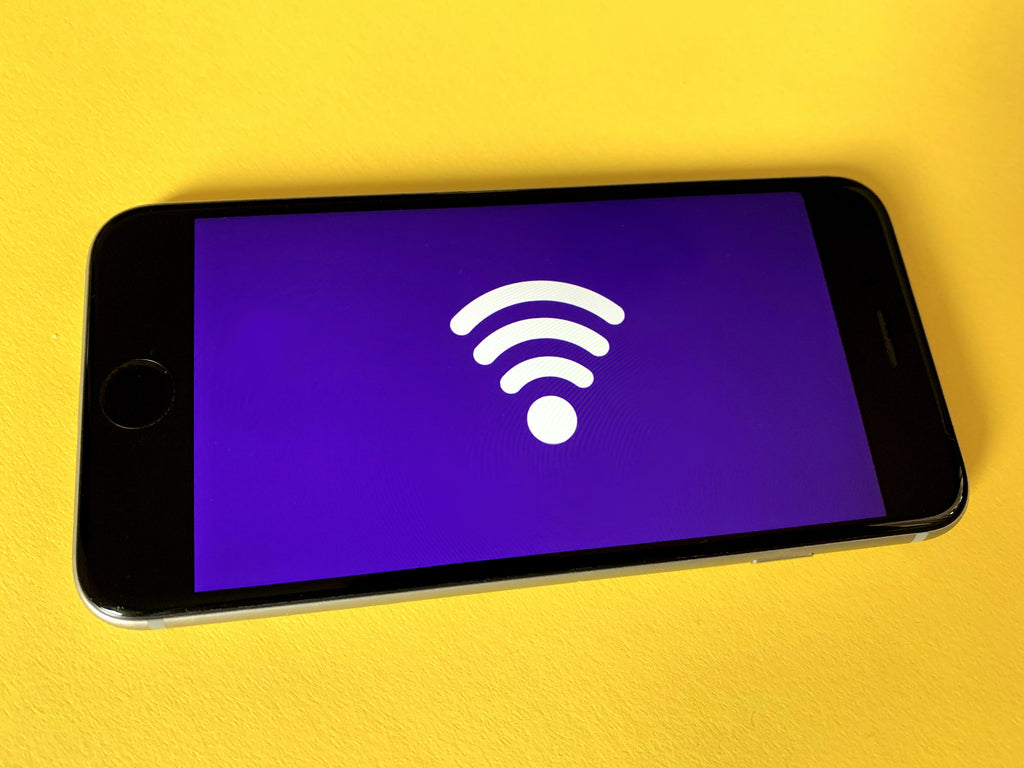 The dreaded Zwift dropout. It usually happens when you're about to win the race/set a PB/do something wonderful. Every Zwifter has experienced it, but how can you stop connectivity issues when using Zwift?
We've teamed up with Broadband Genie to cover the common connectivity issues you'll face both online and off. If you're a new cyclist this may help explain some of those random drop outs.
Prevention is better than cure. Nowhere is that more true than in cycling. Whether you're riding indoors or out in the wilds, preventing technical issues is far better than having to deal with them when they occur.
Avoiding issues on the bike is all part of the experience. It's also the easiest way to guarantee what little time you have to ride is spent on the bike instead of trying to fix it!
That's what this post is all about.
The rise of indoor training apps and increased use of technology on the bike means connectivity has become a key factor in enjoying the ride. 
Whether you're using a smart trainer and having issues trying to connect to Zwift, or trying to connect your ride computer to your phone, connectivity is key.
Broadband Genie are here to help cover the common connectivity issues you'll face as a new cyclist. That will include virtual training and staying connected while out on the road.
WiFi Connectivity for Virtual Riding
Here are some basic checks you can make to ensure a seamless indoor training session.
1. Check your broadband speed
If you're planning to train with Zwift, it may be worth running a broadband speed test to make sure you have enough bandwidth to cope. 
Zwift requires 3Mbps or higher, with a ping of under 50ms to run effectively. You can test your broadband speed at Speedtest.net. If you have slow internet, consider a better router or faster broadband connection.
2. Check your WiFi signal
If you're going to be using WiFi to connect your trainer, you can check the signal strength where you're setting up to make sure you have enough speed. 
Use a WiFi analyser app on your phone to check signal strength and the channel. If the signal strength is low, change the channel to a quieter one or consider buying a signal booster.
You can also consider switching WiFi frequencies instead of buying new kit. Use 2.4GHz for better range or 5GHz for faster speed.
3. Consider a Powerline
If you don't have Ethernet when you're setting up your trainer, you could consider a powerline adapter. They use your house's electricity grid to provide internet. 
You use a plug at the router end and a plug at the trainer end. Connect the router to the plug and the other plug to your laptop or tablet and you're good to go!
4. Schedule your usage
If you live in a busy household, asking others not to download files or stream constantly while you're training can ensure a smooth experience.
There's nothing worse than being halfway through a Zwift ride only for someone to begin downloading a 2GB game patch!
Bluetooth Connectivity for Virtual Riding
Bluetooth may be a mature technology but it still has reliability issues. If you cannot see a sensor or device, turn Bluetooth off, leave it a second, turn it on and search again. You'll be amazed at how many times this works!

If you're trying to juggle several Bluetooth devices at once, like a heart rate monitor, headphones and a tablet, things get a little tricky.

Bluetooth is a point-to-point connection, one connection to one device. Newer Bluetooth hardware in phones and tablets can support multiple connections at once but it's far from perfect.
Bluetooth Fixes and Hacks

One option is to use a combination of ANT+ and Bluetooth. ANT+ can handle multiple connections at once and is a viable option when using Zwift and other virtual riding platforms. You can buy ANT+ compatible heart rate monitors too.

For example, you could connect your smart trainer to your laptop using an ANT+ dongle. Then connect your laptop to your heart rate monitor and headphones using Bluetooth. If your HRM is ANT+, it's better to connect this way than by bluetooth.

Reducing Bluetooth traffic should help the devices manage data transfers better and reduce the dreaded bluetooth drop out whilst using Zwift.

Connectivity for the Road
Riding on the road also demands connectivity. Whether that's connecting your bike computer to your phone or your phone to Strava.
1. Think about buying a cycling computer
While they can be expensive, a dedicated cycle computer is designed to stay connected regardless of weather or distance from a phone mast. When you know cycling is for you, we strongly recommend getting a cycle computer.
They connect to sensors on the bike to measure speed, cadence and heart rate. If you have a power meter, it can connect to those too.
While phones can work as a cycle computer, that isn't what they are designed for. GPS reception can be spotty on phones, you can lose connection and quickly burn through your phone battery. You have none of that with a cycle computer.
2. Sync and charge before you leave home
Set up a routine where you charge your phone or computer to full and sync all apps and maps before you leave. This will save burning valuable battery and mobile data doing it during a ride.
If you use Komoot, Strava, Endomondo, Nike Training Club or other apps, make sure they are updated and any previous rides uploaded before you leave.
3. Phone GPS or Bluetooth won't connect?
Most modern smartphones have very good GPS connections but they aren't perfect. If you cannot get a signal, turn GPS off, leave it a second and turn it on again. Give the phone a chance to retry the connection.
Try the same for Bluetooth. Even though the technology is decades old, it still doesn't always connect. If you cannot see a sensor or device, turn Bluetooth off, leave it a second, turn it on and search again.
You'll be amazed at how many times this works!
4. App cannot access data or location
Most training apps rely on location data and mobile data to keep in sync. If you're having issues with this, check the app permissions on the phone.
Make sure the app you're using has permission to access location data and mobile data. If it also uses Bluetooth, make sure it has permissions for that too.
If all else fails, many apps have a 'reset permissions' option. Use that to reset the app to default permissions and retry.
If you want to change permissions after, get the app working and change one permission at a time so you can roll back if it stops working again.
Practise makes perfect...
For most of us, our ride time is very finite and very valuable. That's why preparation is key. The more technology you use on the bike, the more preparation you'll have to do. 
Hopefully it will become second nature to do this stuff and you'll soon be able to enjoy a seamless ride whether you're indoors or out!
Thanks Broadband Genie for helping to fix our Zwift connections problems. It's worth saying that the above steps won't prevent every connection issue you ever encounter, but they will certainly help to make them less frequent.
Get in touch on social media (@dirtywknd) for a chat about all things training, and to let us know your worst ever Zwift drop out!