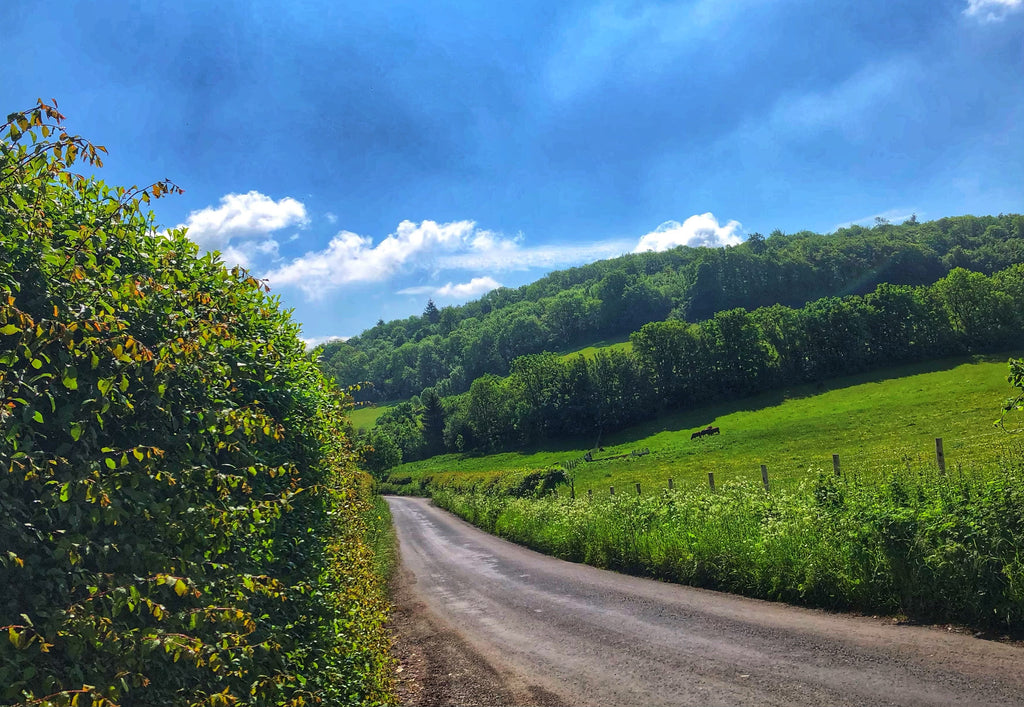 Apparently, the clocks went forward at the weekend? Can anyone confirm if this actually happened? What day even is it?
Asking for loads of friends! If, and it's a big if, the clocks did go forward, then that means we've just been given an extra hour of daylight for escaping the city (solo) on our trusty push bikes.
To celebrate, please see below a list of our favourite 'evening routes'. Of course they can be used at any time - they're 30-60km(ish), and perfect for a post WFH ride.
Please use the below London cycling routes freely. They've all been thoroughly tested and perfected on our own evening rides over the past few summers.
They should take between 1.5 and 3 hours, and contain lanes, quiet roads and a few climbs to keep things fun!
Please note, if cycling during the coronavirus crisis, please adhere to all official guidelines when cycling outdoors. Absolutely no group riding (solo trips only) and please keep 2 metres distance from others.
We want to be able to keep cycling outside during this lockdown. 
If you do use one of our routes please tag us on social media and let us know how you got on (@dirtywknd). We're always keen for feedback and to see your activities.
If you want full access to our complete route database, then just join the community and download the app!



South West London Routes:
Cycling in Surrey and South West London is a real treat. Just a few KMs from Richmond Park you've got lovely lanes and a few good climbs to test your legs on a nice sunny evening.
The below routes start and end at our SW clubhouse The Dynamo in Putney (15% off for members).
South East London Cycling Routes:
If you want to take on some short, spiky climbs just on the edge of town, then our south east London cycling routes are for you.
You don't have to go far to find the hills, so if you're cycling in Kent then prepare to climb. All of our Kent cycling routes start from our SE club house Four Boroughs in Crystal Palace (10% off for members).
East London Routes:
Cycling in East London can be a bit daunting, but if you've got a great route there are some great ways to escape the city on quiet, traffic free roads.
Cycling in Epping Forest on a nice summers evening can be a delight, and you're not even outside the M25! All of our Essex cycling routes start from our east end club house The Bread Station in London Fields (10% off for members).
North London Cycling Routes:
Regent's Park, Swains Lane and Alexandra Palace are just some of the joys of cycling in North London, but there are so many more.
If you know the best way to cycle out of North London, there are quiet lanes and rolling hills waiting for you. Our North London cycling routes start at our various North London clubhouses, all of which offer 10-15% off for members.
We really hope you enjoy our routes for your solo escapes. Get out there, get into the lanes and enjoy the fresh air. Please just be responsible!
If you want access to loads more, ever updating routes then join the community for just £39 for the year.
As well as great road routes, we've got great London gravel cycling routes, some epic 'destination routes' like London to Brighton, London to Oxford etc - all tried, tested and perfected by hundreds of our members.
Any route feedback or recommendations then please get in touch in the comments or on social media (@dirtywknd).