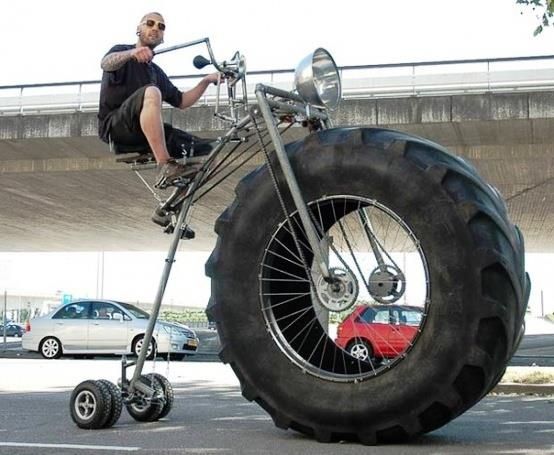 If you're ready to buy your first bike, or are in the very lucky position of acquiring another bike, then we're just green with envy. The journey you're about to go on, of buying your first bike or adding to your bike collection, is one that should be savoured.  
However it can be a bit of a minefield. There are so many different types of bike out there, with seemingly more variations being added all the time, that knowing exactly what type of bike to buy can be daunting.
First things first, you need to decide what type of cycling you want to do. Thankfully these days, this is not such a binary choice, with the rise of 'all road' and gravel type bikes becoming much more popular.
What does that mean, we hear you ask? We'll explain the different bikes types in more details below, but in simple terms it means bike manufacturers are making more 'do it all' bikes that you can ride on road, on trail and on gravel. It's quite a time to be alive!
Below are some fairly top level differentiations on the type of bikes you can widely buy. We would always suggest you go to your local bike shop and speak to a knowledgeable staff member, and test out a few different types to see what suits you best (it's also loads of fun!)
Once you've decided on the type of bike you want, you can check out our 'beginners guide to buying a bike' blog.
Road Bikes
Seemingly the most popular bike type based on just how many you see being ridden. This is the type of bike you see being ridden in professional bike races.
They have skinny wheels and tyres, are usually very light and aerodynamic and have 'drop' handlebars (curved handlebars that you can hold in multiple positions). 
They usually have around 18 - 22 gears and as the name suggests are made for road riding and racing. 
Due to the skinny tyres, weight and aero profile road bikes are the fastest on the market, so if you're looking for speed then this is for you.
However what you gain in speed you give up in comfort, so bear that in mind if you're looking to ride far.
Road bikes feel a bit more 'twitchy' or unstable at first due to the skinny tyres and handlebars, but you will get used to that.
Road bikes can be used for all types of road cycling, not just racing or high level riding. You can commute on a road bike quite easily.
However sadly thieves do seem to be on the lookout for shiny road bikes, so make sure you have safe storage and a really good lock.
You want a road bike if you're going to stick to tarmac riding and want to go fast and cycle up hills (more) easily.
Hybrid Bikes
As the name suggests, a hybrid bike is a bit of a mix of mostly road and mountain bikes.
They take the light frame and 700c wheels of a road bike, and mix it with the relaxed geometry and flat handlebars of a mountain bike.
Hybrid bikes are sadly sneered at in the cycling world, which is a shame because for the most part they are a great all rounder. It may come as a surprise to many stuck up roadies that they humble hybrid is the most popular bike choice in the UK.
Frame clearance means you can run wider tyres than most road bikes. So you have the choice of a skinny fast road tyre, a wide comfy road tyre or an off road tyre for maximum fun.
Usually a hybrid bike has a more relaxed geometry so it's more comfortable, as well as more usable flat handlebar brakes levers and gears. This is often favoured by beginner riders who can't get used to drop bars and road bike shifters.
Hybrid bikes are perfect for commuting, and arguably less 'nickable' than a road bike (though same rules apply - secure storage or a really good lock).
Many people ask us if hybrid bikes can be used for a group ride or on a sportive or cycle challenge event, and the answer is absolutely yes.
If you want to ride really fast or join an advanced group ride then we'd recommend a road bike, but a hybrid will always do the job. One tip though is make sure to put road tyres on before doing any long rides, as they really will make you faster.
You want a hybrid bike if you are less worried about speed, want a bit more control and a bit of variety. Just ignore those snooty roadies giving you looks!
Touring Bikes
A touring bike is kind of like a hybrid of a hybrid and a road bike. Still with us? Think of a touring bike as a more comfortable road bike - still with drop handlebars and similar frame and wheels, but nicer to ride.
Touring bikes are traditionally built for long distance, not speed, and are perfect for long tours where you carry your own luggage. As such they will either come with a pannier rack at the back, or have the rivets to fit your own rack.
A touring bike is a great option if you plan to bike pack, but nowadays touring on any kind of bike is possible thanks to luggage providers like Restrap.
You want a touring bike if you plan to do a lot of long distance rides, but in reality you would be able to do this on a road, hybrid or gravel bike. But if you really want one...
Mountain Bikes
The pure off road machine! You can use a mountain bike on the road, but it's not really what it was built for, as it will be slower out of it's natural environment.
Get one on a muddy trail however, and they're the perfect instrument of fun. Again, you need to ask yourself what type of cycling you want to do.
Mountain bikes have a different frame geometry and smaller wheels (except 29ers, but let's not get into that debate) than their road cousins, and they're often heavier and more cumbersome with wide handlebars for extra control.
They feel safer and more sturdy because of this, but be in no doubt that you will be a lot slower on the roads. They usually have really chunky, knobbly tyres too, in order to shred along trails.
To really drive the point home, these are not your friends on the road. Not much slows you down like wide, soft tyres!
You want a mountain bike if you plan to ride proper off road, single track trails. Whilst you can of course use a mountain bike on the road, we don't recommend one for this purpose.
Gravel/Adventure Bike 
The new (cool) kid on the block. The rise of gravel riding in the last few years has been astounding. Partly thanks to the increased popularity of cyclocross racing, partly a desire to explore the many car free trails and get away from roads.
But mostly due to the desire for a 'do it all' bike that doesn't force you to pick just one discipline. Because that's boring, yeah! 
A gravel bike looks exactly like a relaxed geometry road bike, except that the front forks and rear stays can fit wider tyres which are suitable for off-road riding.
Thanks also to the rise in popularity of disc brakes in road cycling (for so long the strict preserve of the off road world) - the gravel bike is really just a road bike with bigger tyres and disc brakes.
This is exactly why it makes it such a good all-rounder, and an increasingly popular option. Put a set of skinny tyres on and you've got a road bike.
Switch to off road tyres and you can take on all but the gnarliest of trail or gravel sections. Go for something in between and you can take on any pot-hole or broken glass strewn city street on your commute. It's a true all rounder.
You want a gravel bike if you've got any sense. Seriously, they're fast, stable and the most fun. Why would you not!
Special Mentions
This really is the tip of the massive bike types ice berg, and the above are just the most common. Below are some of the special mentions:
Single Speed - 1 gear bike with a free wheel (you can stop pedalling). Perfect for around town and commuting due to low maintenance. Not good for hills
Fixie/Track Bike - 1 gear as above but with no free wheel so you have to keep pedalling as the bike is moving. Loads of fun but takes practice. Also not good for hills
Cyclocross Bike - Racing version of the gravel/adventure bike. Pretty much the same thing
Folding Bike - Epitomised by the hugely successful Brompton. Great for commuting, but not for long rides. Even better if it rains and you're near a train station
BMX - Might have been cool when you were 13 (still cool), but pretty impractical for anything other than a pump track
Time Trial Bike - Just don't. No one will speak to you and you'll have n friends and no one will like you. No one wants that ;)
Now you know all there is to know about the different bike types, you are ready to get shopping. Check out our beginners guide to buying your first bike if you need tips.
If you have any questions about bike types please get in touch with us and we can help. Either in the comments below, on social media (@dirtywknd) or by emailing hello@dirtywknd.com. We're always keen to chat about bikes!